Tilta Nucleus-Nano II FIZ Wireless Lens Control System

FIZ Control System
0.8 MOD High-Torque Lens Motor
Wireless Handwheel Controller
15mm Rod Clamp, Lens Ring Adapter
2.4 GHz Wi-Fi, Bluetooth Connectivity
USB-C Ports, Carrying Case
Nucleus-Nano II FIZ Wireless Lens Control System from Tilta is a focus, iris, and zoom control system designed for both freelance cinematographers and experienced DPs alike, whether they're using a handheld or gimbal-mounted rig. The basic system configuration includes a handwheel controller with upgraded touchscreen display and a lens control motor with five times the torque of its predecessor. USB-C connectivity, 2.4 GHz Wi-Fi, and Bluetooth connect the units to one another and offer control compatibility with select camera systems.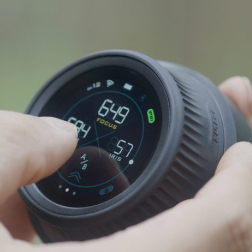 Handwheel Controller with Touchscreen
View your wireless channel, Wi-Fi status, battery life, Bluetooth connectivity, and standby status on the outer portion of the controller's 1.6″ touchscreen dial. FIZ parameters and A/B stop live on the center portion, with the option to lock the screen or toggle between auto and manual focusing. Two other menus can be accessed from the main screen to lock and adjust your connected camera's settings, and view your current lens parameters. Additional settings that can be accessed from the interface include pairing and accessing manual controls for the separately available motor as well as additional customizations for the hand unit.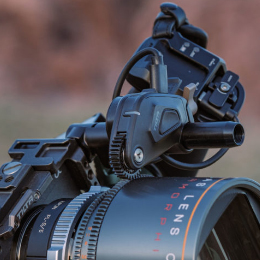 The motor drive is positioned in an offset orientation from the main gearing to prevent the motor from pushing away from the lens during use. A 0.8 MOD gear ensures compatibility with most cinema-standard lenses while an included lens adapter ring expands this compatibility for DSLR and mirrorless camera lenses. Two USB-C ports on the motor—one I/O and one input only—power the motor and can pass power through to multiple motors to control FIZ from a single source.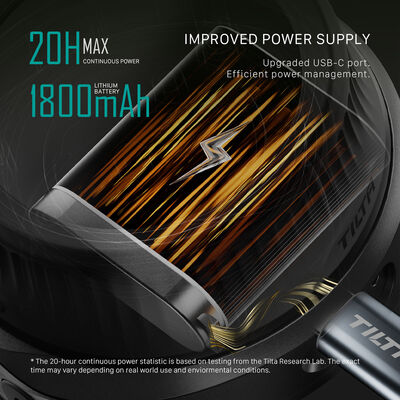 The USB-C port on the hand unit can be used to facilitate wired connections to compatible cameras. It can also recharge the internal battery when depleted and facilitates firmware updates when not updating over Wi-Fi. Power can also be delivered to the Nano II using the contact points on the back of the unit which are compatible with select Tilta power accessories. Use professional batteries, power banks, or separately available Tilta power handles to power the motor via the USB-C input. The whole system can run for up to 20 hours.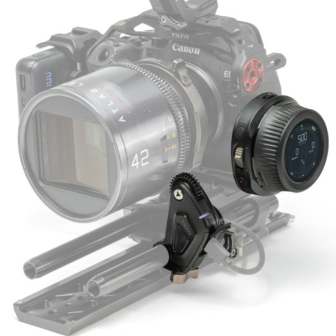 Intuitive Pairing and Configuration
Select a 2.4 GHz Wi-Fi channel and pair your hand unit with the lens motor over a wireless connection. Press the pair unit on the motor to finalize the connection and cycle through the available modes: iris control, zoom control, or focus control. Different light colors will show you which mode you are on: green for iris, blue for zoom, purple for focus, and yellow for unassigned. Hold the button down to automatically calibrate the motor.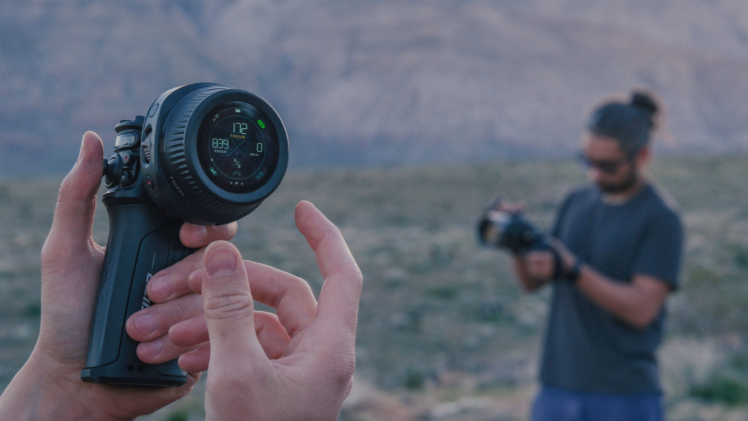 Onboard Hand Unit Controls
A run/stop button powers up the unit and sends run/stop commands to your connected camera via USB-C and Wi-Fi.
A zoom rocker can be set to adjust your lens's zoom, focus, or iris adjustment via Bluetooth motor connection.
A function button calibrates your motors and sets A/B stops.
Use the TF/DF switch to spin the wheel infinitely or set stops in both directions. TF mode is preferred when using the unit in tandem with the Nucleus motor, while DF mode works best with the DJI Focus Motor. Spinning the wheel control will adjust your FIZ sensitivity.
Tilta Nucleus-Nano II Specs
General
Compatibility

Tilta Nucleus-N / Nucleus-M
DJI RS Lens Control Motor

Gear Standard

0.8 MOD

Indicators

LED
Display
| | |
| --- | --- |
| Panel Type | Not Specified by Manufacturer |
| Display Size | 1.6″ |
| Touchscreen | Yes |
Inputs / Outputs
USB I/O

1 x USB-C Female Input/Output
1 x USB-C Female Input/Output
1 x USB-C Female Input
Wireless
Wireless

2.4 GHz Radio/RF / Bluetooth
*Built-In

Wi-Fi
Bluetooth
Mobile App Compatible

No
*As of August, 2023: Check with manufacturer for the most up-to-date compatibility
Power
| | |
| --- | --- |
| Power Source | USB, Battery |
| Battery Type | 1 x Internal Rechargeable |
| Battery Capacity | 1800 mAh |
Environmental
| | |
| --- | --- |
| Environmental Protection | None |
| Operating Temperature | 14 to 140°F / -10 to 60°C |
Physical
Mounting

1 x 15mm Rod Clamp
1 x NATO Clamp

Color

Black

Material of Construction

Aluminum Alloy, Stainless Steel

Dimensions

9 x 7 x 4″ / 22.9 x 17.8 x 10.2 cm

Weight

2.5 lb / 1.1 kg
Packaging Info
| | |
| --- | --- |
| Package Weight | 2.485 lb |
| Box Dimensions (LxWxH) | 10.2 x 8.2 x 3.7″ |