Movmax Grip Dolly Pro Kit With Flightcase
Heavy-Duty Dolly System
Flat Plate, 75/100/150mm Ball Adapters
Mitchell Plate Adapter
198 lb Load Capacity
Polymer Track Wheels
Multiple 1/4″-20 and 3/8″-16 Threads
Middle and Side Supports
Includes Flight Case
chieve smooth dolly shots with heavy cine rigs using this MOVMAX Grip Dolly Pro Kit. The system includes a flat dolly plate with wheels, multiple adapters for tripod heads, middle and side supports, as well as mounting accessories to assemble it all. The pro kit can support loads up to 198 lb. The included components can all fit inside the included flight case for easy travel to your next set.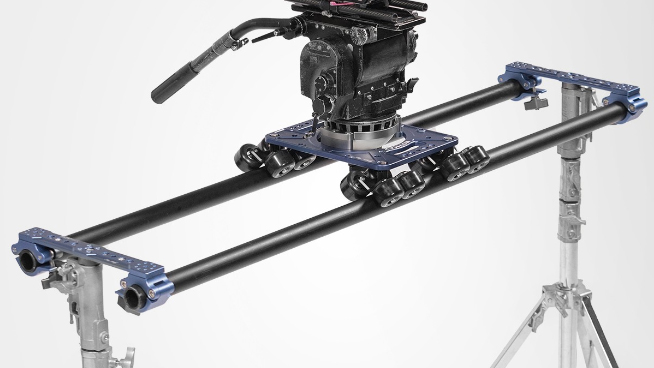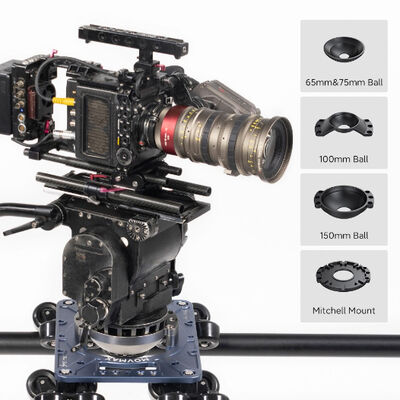 The main flat dolly unit can accommodate several included adapters for wide tripod head compatibility.
Mount the 65/75mm bowl mount, 100mm bowl mount, 150mm bowl mount, or Mitchell mount to the wheeled plate to attach various cameras and fluid heads to your configuration.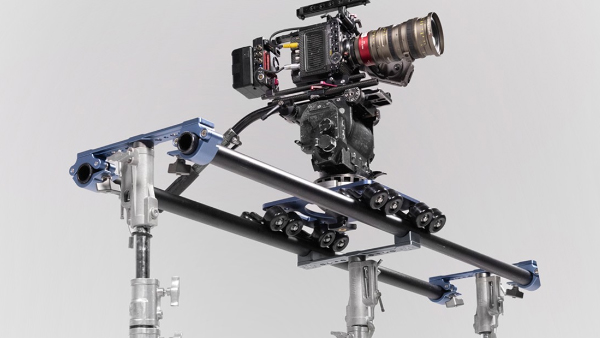 Supports Heavy-Duty Loads
The pro system supports loads up to 198 lb, easily accommodating large cine camera rigs with additional rigging and camera accessories. Middle and side support pieces ensure enhanced stability to the dolly system.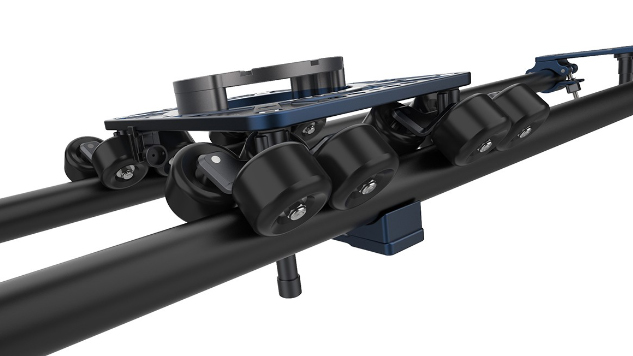 The polymer wheels are designed to navigate tight corners for dynamic sweeping shots or even curved rail systems. Their construction ensures smooth movement and precise control.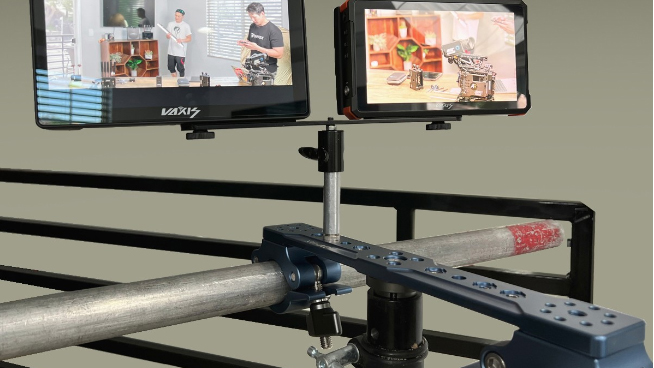 Versatile Accessory Mounting
Multiple 1/4″-20 and 3/8″-16 threads built-in to the supports and the main plate allow you to integrate accessories of your choice. Attach ball heads and articulating arms to better view your secondary monitors or add fill lights to your subject. Use the included cable clamps to safely facilitate cable runs on set.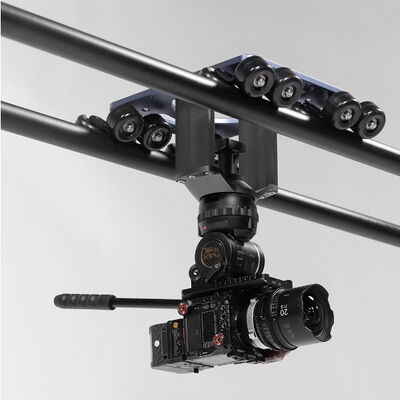 Underslung Configurations
Easily switch the system to an underslung configuration by reversing the mounts. This allows you to capture low-angle shots without needing to completely deconstruct your dolly track.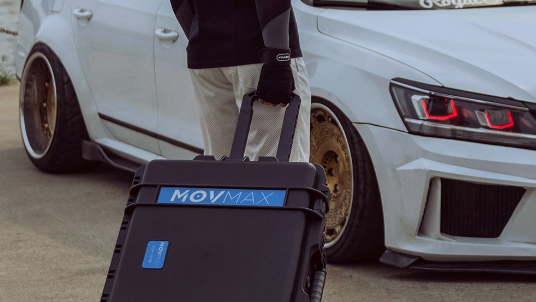 Pack the entire system into the included flight case for easy travel to your next shoot. The case features a hard exterior, a retractable handle, and built-in wheels.